Newsletter
MAY 2023
Product Updates: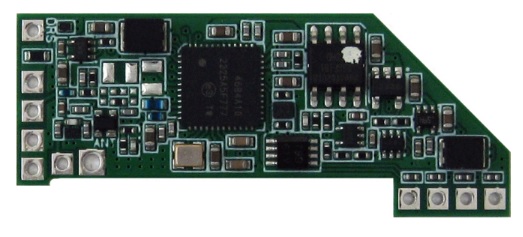 FMR-DRD1.3:
The FMR-DRD has been updated to use the same four pin headers as the FMR-DRH module. This eliminates the need for the individual pins making installation easier.

Also new is the ability to have the module maintain operation during brief power interruptions such as starting the vehicle or switching between run and accessories rather than having the module reboot and reacquire the signal each time for uninterrupted operation. Just as the BUC-1 Capacitor Module holds the Bluetooth operation during these events, by adding a 5V regulator to the output of the BUC-1 and connecting to the new DRS pad on the FMR-DRD module, the digital radio will immediately start playing resulting in a better customer experience. More information can be found in the FMR technical manual.
Note, this functionality will be rolled into the FMR-DRH module in the near future.
Another new feature is the Quick Scan function. When first setting up a DAB radio, or when driving to a new area, rather than having to go through the normal steps to scan and select stations, the Quick Scan function will scan for new stations, replacing any old ones no longer in range and presenting up to 50 stations across the dial, all in one easy action. This feature is available to all DAB radios using the FMR 3.0.14 firmware. Please refer to QuickStart Guides for more information.

BTC-3.0.6: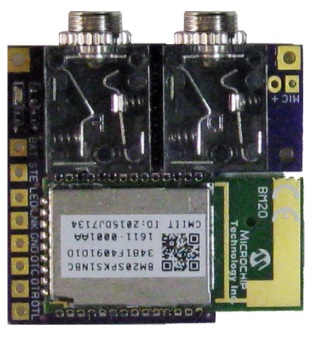 The BT-3 module is now being rebranded as the BTC-3 module, joining the BTU-3 and BTL-3 modules. This is being done to better fit the naming scheme and for future products. There are no operational or compatibility changes associated with this naming change. The modules will operate exactly as before, they will just self identify as BTC-3. They will announce as BTC-3 when paired with the latest FMR 3.0.14. This release also includes support for the new DAB Quick Scan feature.

BTU-3.1.5
The BTU-3.1.5 update includes support for the new DAB Quick Scan feature.
FMR 3.0.14: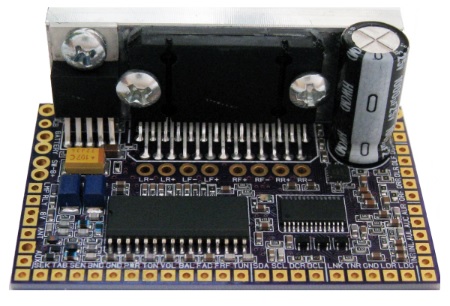 The FMR3.0.14 firmware adds support for the new DAB Quick Scan function, rebranding of the BT to BTC and an update to the Setup procedure. After the last step in Setup, the FMR will now attempt to drive a motorized tuner for a fraction of a second to detect its presence. (You'll notice the tuner bumping slightly) This information will be used in the future. For non-motorized radios, no change in Setup will be noticeable.

Note: This firmware requires Speech ROM 3.4
All above changes are compatible with existing board version.
All documents, QuickStart Guides and firmware files have been posted to the website.
Always be safe! Never text and drive. Do not become distracted with the radio when driving. Become fully familiar with the operation of the radio before using it on the road.