Newsletter
September 2022
Updated App and new firmware: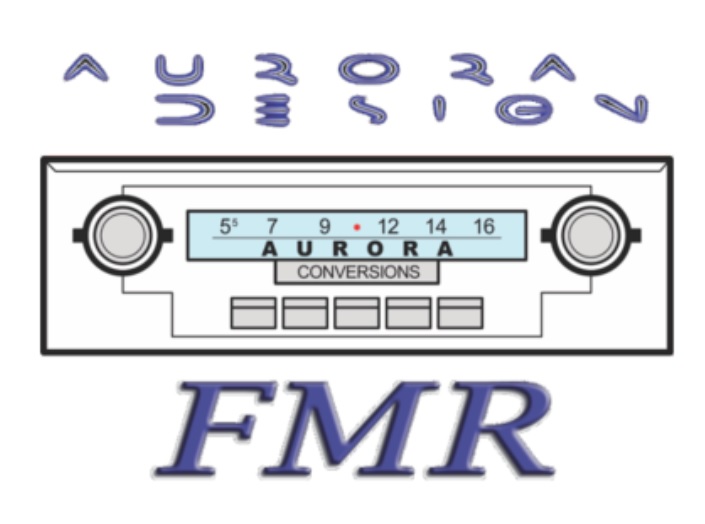 FMR Configurator 1.1:
The new FMR Configurator tool is getting an upgrade! With added options, FMR radios can now be fully operated by the user thru the USB interface. Note: No changes were made to the hidden Setup panel.
As shown below on the Basic settings panel, the user can now reset the FMR settings and Bluetooth settings/pairing table back to factory settings. A popup menu will warn them that this action will reset these functions before proceeding. The path to the currently loaded CFG file is now also shown at the bottom of this panel along with the version of the installed modules.
Additionally DAB/DAB+ radios can be reset or a scan initiated. A popup menu will warn the user of these actions. This allows the user to scan for stations and then select the desired stations all without ever having to perform a control action on the radio. This can greatly simplify operation for some users.
A Linux compatible version of the App is now included for download.
To take advantage of these new features, the FMR firmware needs to be running version 3.0.11. The App is still compatible with earlier version, just the new features will be greyed out.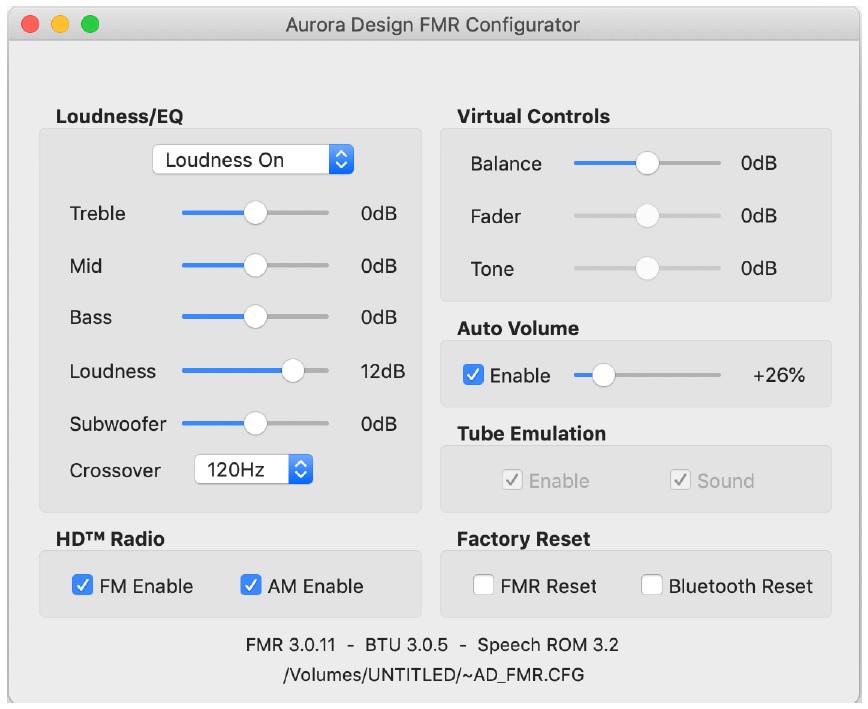 On the DAB/DAB+ panel, sorting the Stations names on the left side is now handled by double clicking any object on that side and toggling between wavelength/frequency on the right side is handled by double clicking on any object on that side of the panel.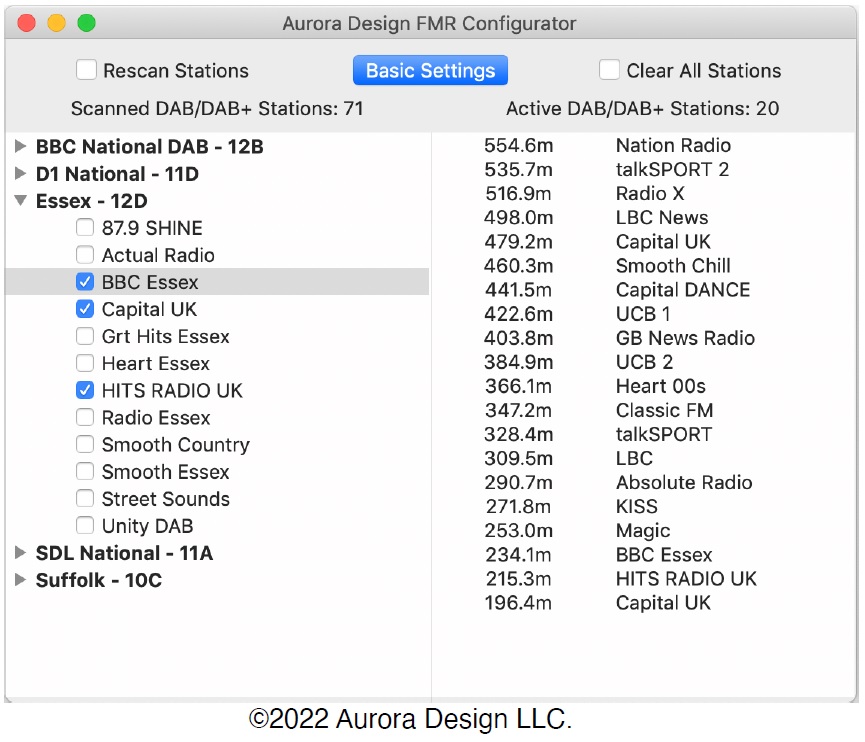 Note: Contextual tips are provided for all items on all panels. By hovering your mouse over an item, a tip will be presented helping to explain the setting.
This FMR Configurator app is posted to the FMR-Downloads section of the website. Technical manuals have been updated as well as a new firmware files posted.